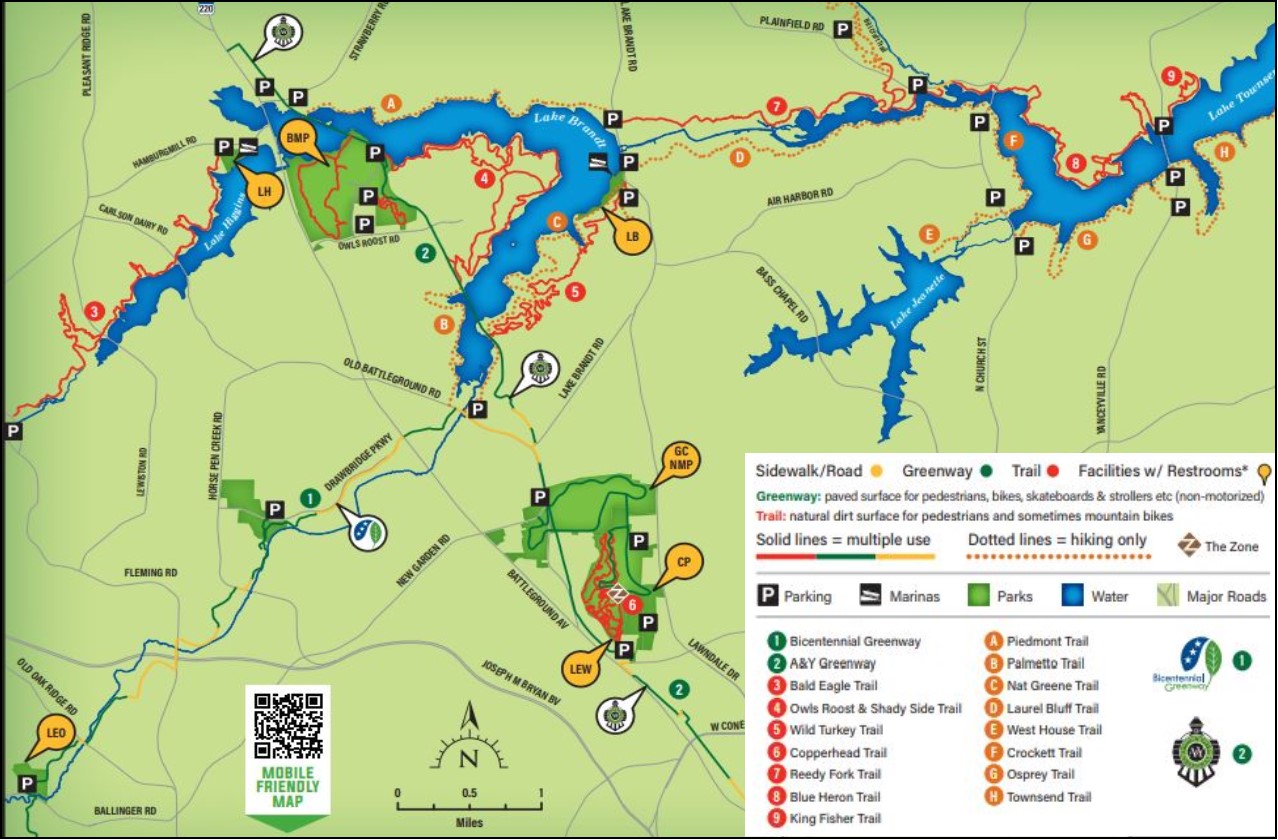 Explore Greensboro's Hiking & Biking Trails
There are more than 42 miles of natural trails to explore around Greensboro that offer the joys of the great outdoors around the city's three lakes: Lake Heggins, Lake Brandt, and Lake Townsend. All of these trails are open to hiking and some for mountain biking as well. At each of the lake marinas, you can also enjoy year-round kayaking and canoeing.
Be sure to bring plenty of drinking water and plan accordingly. Trailhead parking is available at most trail enhances but is limited to roadside parking in some areas. You can check out the Hiking and Mountain Biking Trails Map for area access and detailed trail information.